Starting a women's faith-based rehab from scratch is not for wimps!
A mom of 5 kids, fighting cancer and had 17 days sober that day–she came up to me after I spoke at a 12-step meeting. Let's call this mom, "E". She is my age, and a "functioning alcoholic" who has a stable white collar job yet she told me that she couldn't hide her drinking from her kids. They no longer wanted to be around her.
You see, it is my 17th anniversary month (Aug 31st) of being sober, and it was her 17th day sober! I am battling the possibility of cancer, and she definitely has been fighting cancer.  "E" reminded me of how important perseverance is.
It took extreme guts for her to do something about her drinking when she found out her kids didn't want anything to do with her anymore–all five! She is showing up and doing the work so she can get her life back, and thousands of alcoholic and drug addict women have a similar story.
It's been over 15yrs since Recovery House of Worship started a men's faith-based rehab.  But since then, women require far more service. We haven't been in a position to offer a faith-based rehab until this year!
Rahab's Refuge is opening, prayerfully, this year in FL. We are working on the initial stages of the one in NY, and others are being prepared in places like Puerto Rico as well!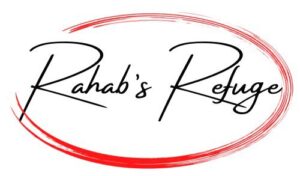 It has been a year of extreme trials and tribulations for me as one of the missionaries He is using to start these Rahab's Refuge homes. I know those trials are a form of spiritual warfare that I can choose to see as the testing of my faith where perseverance can be developed.
A perseverance that will only bless, by His grace and power, hundreds of women that come through Rahab's Refuge so that kids can get their mommies back!